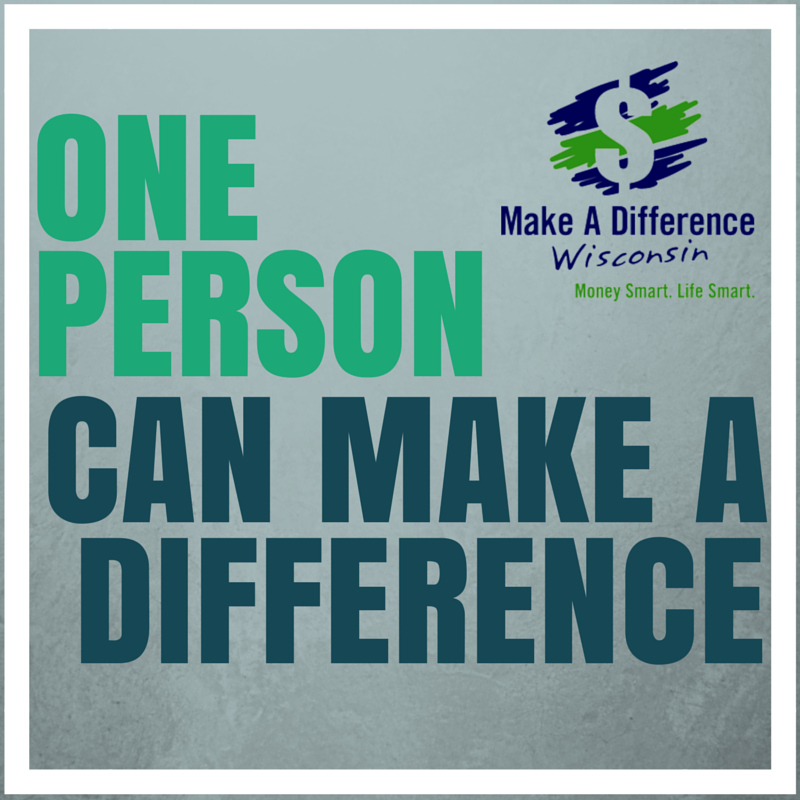 Volunteer Julie Jankowski of Kapco, Inc. recently presented a condensed version of Bank Your Future at the Journey Forward Conference, an MPS School to Work Transition Program that addresses post-secondary concerns and issues for students with disabilities.  This year the annual conference was entitled "Look to Your Future" and offered sessions on voting rights, financial literacy, employment awareness, and an employer panel.
Julie, who holds a degree in Exceptional Education from UW-Milwaukee, presented at the Journey Forward Conference last year as well. She feels that teaching financial literacy to students with disabilities is extremely important. "These are the kids that are going to fall through the cracks," she said, "and they're going to have to function on their own."
With a background in special education, Julie is able to connect with the students and help them learn. "I use play money when we go through budgeting so that the students have a more tactile understanding of where the money is going," Julie said. "They seemed to really enjoy the hands on experience."
Make A Difference – Wisconsin is honored to have such a patient and committed volunteer like Julie to help us make all students, regardless of abilities, become Money Smart and Life Smart.