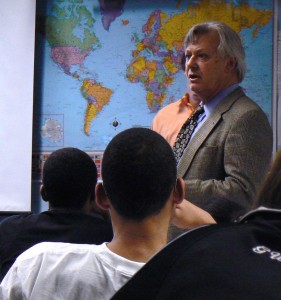 "We volunteered for MAD-Wisconsin because we believed in the program's goal. Learning key financial concepts, such as budgeting and saving, the prudent use of credit and how to use a checking account can help teenagers avoid common financial pitfalls. The curriculum also provides practical lessons the kids can apply to their personal experiences.
The benefits from the program far exceeded the goals set forth in each week's lesson plan. We were welcomed into the classroom by the students and their teacher. The classroom dynamic was at times challenging and required us to adapt to changing circumstances, but at the same time took us out of our daily routine and allowed us to have fun in the process. The students helped shape our instruction by sharing their life experiences, goals and challenges. In the end, we learned as much from the students as they learned from us."
Josh Dau and Ellen Drought
Attorneys
Godfrey & Kahn, S.C.