5th Annual Investment Conference tops attendance record
The sold-out audience at this annual fund-raising event for Make A Difference – Wisconsin was again intent on learning the top picks and market perspectives of the four local and national fund managers who took the podium at this year's conference. BMO Financial Group was the Premier Sponsor of the May 8th event, which attracted an audience of more than 450 business and investment professionals.
Keynote speaker Rick Rieder, a prominent member of New York City's investment management community, impressed those assembled with an insightful analysis of current market conditions and historical trends. As chief investment officer of Fundamental Fixed Income and co-head of Fixed Income Americas for BlackRock, Rieder delivered riveting information on the energy,
labor, and housing markets and shared a global perspective on the domestic market, expounding on the effects of Eurozone currency weakness and the correlation between Japanese growth and domestic liquidity. BlackRock, which has been called "…one of, if not the, most influential financial institutions in the world," is the world's largest asset manager with $3.792 trillion under management as of December 31, 2012.
Dafydd Lewis, frontier markets investment analyst at Lloyd George Management (a part of BMO Global Asset Management), made a compelling case for trading in 'frontier markets' such as Central Africa and Southeast Asia; Charles "Chip" Paquelet, founder of Skylands Capital, shared his substantiation for railway investments; and Haruki Toyama, co-founder and president of Marcus Asset Management, shared his perspectives on a unique investment opportunity in geophysical imaging and research.
The afternoon concluded with a networking reception hosted by Godfrey & Kahn.
---
Mark your calendar now!
The 6th Annual Make A Difference – Wisconsin Investment Conference is scheduled for May 15, 2014 and the keynote speaker is someone you absolutely won't want to miss! More details will be available soon.
---
2013 Conference sponsors included:
Premier Sponsors

Presenting Sponsor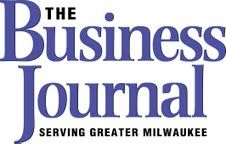 Networking Event Sponsor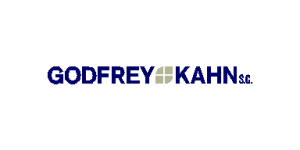 Supporting Sponsors
Program Sponsors
2013 Conference sponsors included:
Community Sponsors

Creative Sponsor
Table Sponsors
Associated Bank | BlackRock | Broadview Advisors | Fiduciary Management | Gary Comer, Inc | MGIC
Marcus Asset Management | Northwestern Mutual Foundation | Northwestern Mutual Wealth Management
PNC Wealth Management | Sheridan Road | The Burish Group - UBS Financial Services
Wells Capital Management | Ziegler | Ziegler Lotsoff Capital Management